S2K Commerce - Products Dropdown
Actions

S2K Commerce - Shopping Cart
Actions
Resources
Lab Product Links & Literature
Tips to Choose the Right Vortexer for Your Lab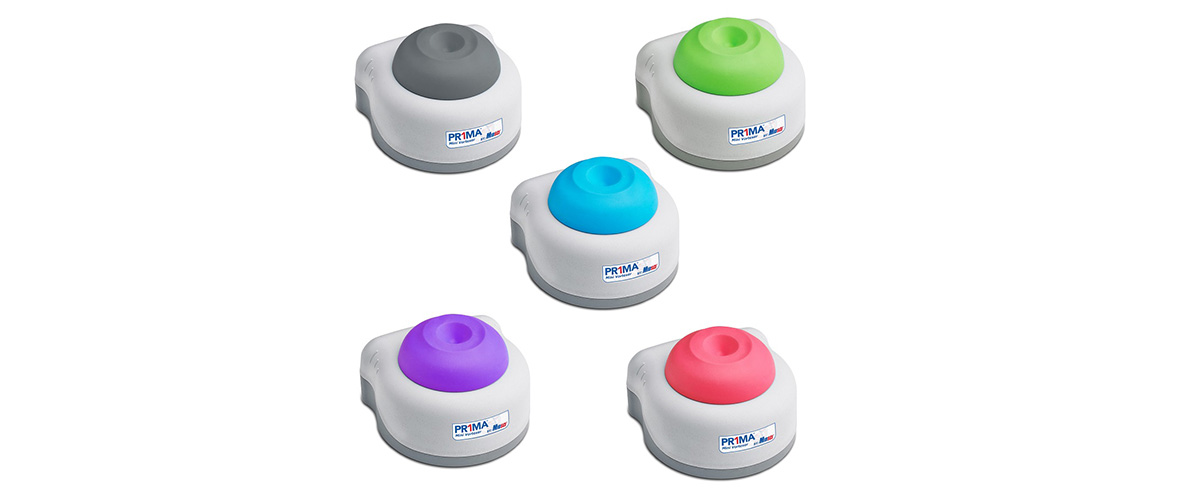 Lab vortexers come in a variety of speeds, shapes and sizes — which is great news if you are tasked with replacing the same frustrating vortexer your facility has purchased over and over again. Sometimes, the options may seem limited because you only know what you know. We are here to help introduce new possibilities. Let's get started!
First things first: A vortexer is also commonly known as a vortex mixer or vortex shaker. These terms all refer to what a vortexer is used for, and its purpose is to mix samples by using the swirling motion of a vortex. A lab vortexer has motorized components which transfer motion to sample containers, such as a test tube or flask. The result is essentially stirring different samples without using a spoon or other invasive tools.
Obviously, a vortexer can be an extremely helpful and important piece of lab equipment. If you are experiencing issues with your current vortex machine or exploring alternative options, read on for more tips and suggestions.
How to Fix Common Issues with Vortexer Function
In working directly with researchers across the country, there are a few common issues which come up among those who are working with an old or ineffective vortexer. These include:
Using a rusted, all-metal unit.
Rusty equipment is unsightly and will only continue to get worse over time. If you are tired of looking at rust, you will be happy to know there are lots of vortexers with plastic outer shells that will not rust due to accidental spills.

Bouncing all over the bench.
Sometimes, older equipment can lose its calibration after years of regular use. Next thing you know, you are chasing a vortexer across the bench! In this situation, consider looking for a machine with rubber or suction cup feet to eliminate movement.

Trying (and failing) to find a one-size-fits-all solution.
There are a lot of vortexers which can be used in one field but not another, such as QuEChER vortexers. There are also needs in clinical settings that are not utilized regularly in molecular research settings. For the above reasons, there is rarely one lab vortexer suited for all the possible vortexing needs.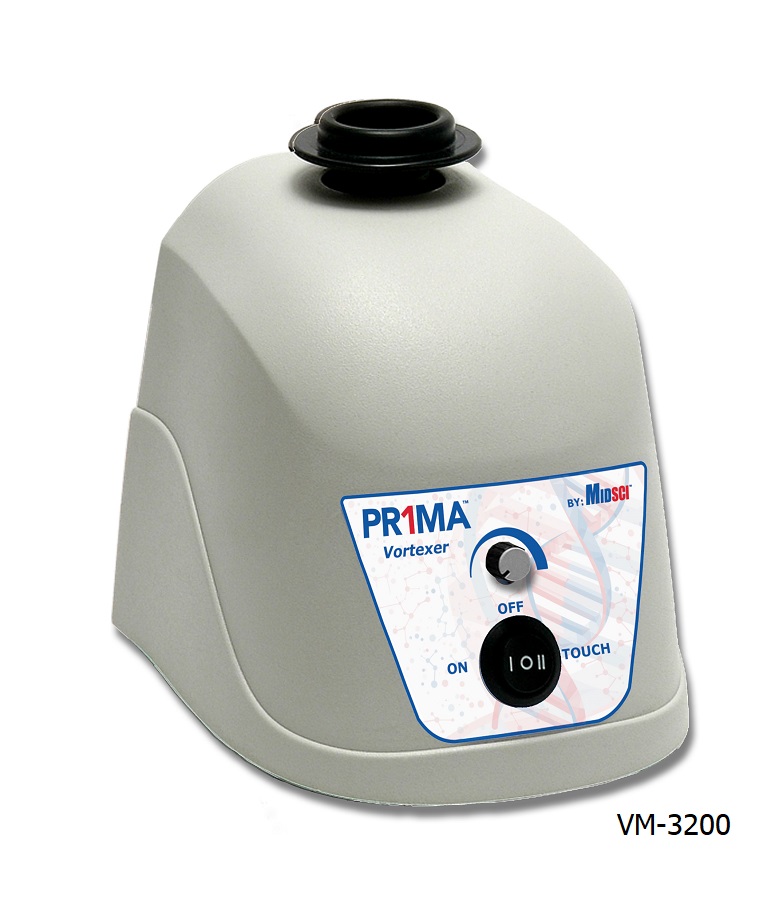 Lab Vortexing Options: Fixed Speed Vortexers, Incubators and More
There is no shortage of variety among lab equipment with motion: from shakers, rockers and rotators to vortex mixers. If you can imagine it, there is probably something out there for you. Some of the different options and features available for our recommended lab vortexers include:
Varying Sample Sizes
Are you looking for a vortex mixer that can accommodate cup head, flat head, or multiple tubes, or even a variety of tubes? Units such as the VM-3200 have optional models or adapters with room for 1.5 mL to Plates to 50 mL Tubes.
Speed Options
Vortexers can offer fixed speed or variable speed. Typically, adjustable speeds will vary from the low 100s RPM up to the 3,000s RPM. Again, the VM-3200 is great for variable speeds — but the VM1-R is an inexpensive option, and it fits right in the palm of your hand.
Color
The PR1MA Mini Vortexer is available in 5 colors: blue, grey, green, purple and red. This is a great way to designate red (-R) for RNA work, purple (-P) for PCR, or each person in the lab gets a different color.
Temperature Control:
We published an article about using units in cold rooms to help provide tips for using small equipment, including vortexers, in cold environments. We also offer incubated and refrigerated vortex incubators, such as the MTH-1500 and MTHC-1500. These units range in temperature from -20o C up to +100o C, and also offer a wide variety of interchangeable aluminum blocks. These blocks can accommodate slides, 0.2 mL to 50 mL, and plates. If you need customized blocks, they can be created.
If you are looking for something unique or dedicated that you cannot find, or would like additional information about a vortex machine price, email us at tech@midsci.com. We are always happy to help.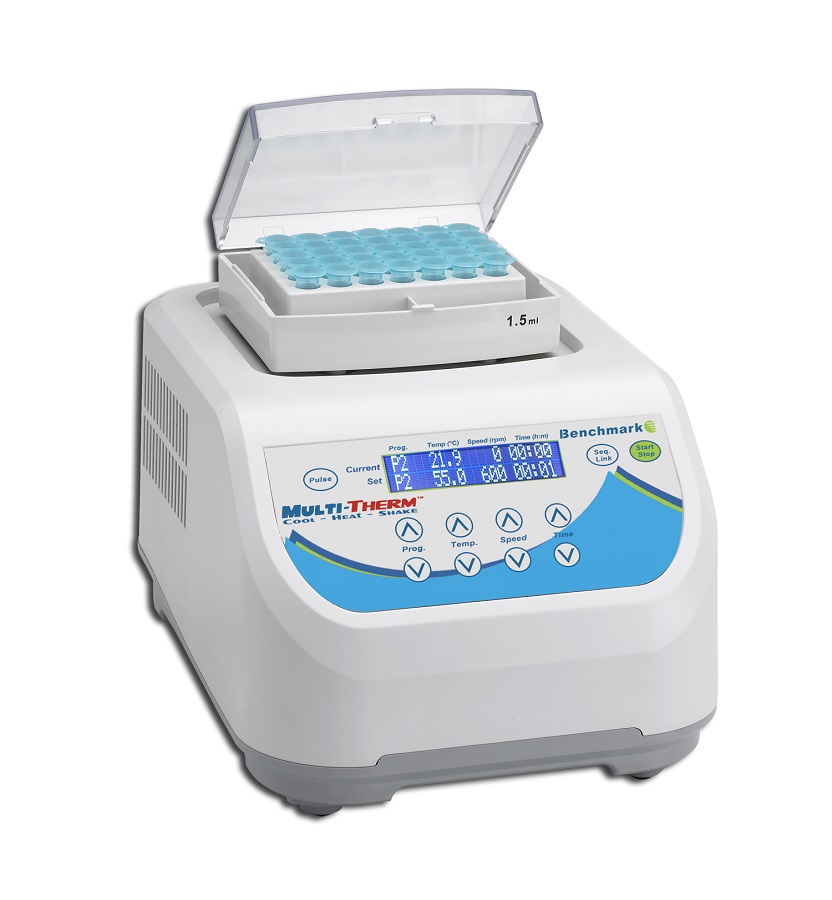 Find the Lab Vortexer You Need at MIDSCI
MIDSCI is proud to offer a variety of vortexers from the industry's most reputable brands, along with shakers, rockers, rotators and other essential lab equipment. Our company was founded in 1983 and has the knowledge and expertise you can rely on. To demonstrate our commitment to exceptional customer service, our phones are always answered by REAL people who can provide answers for you in real-time.
Interested in a new vortexer or other MIDSCI products for your research facility? Contact us today for a sample! Submit a request online, call us toll-free at 1 (800) 227-9997 or send an email to tech@midsci.com.