S2K Commerce - Shopping Cart
Actions
S2K Commerce - Products Dropdown
Actions
About MIDSCI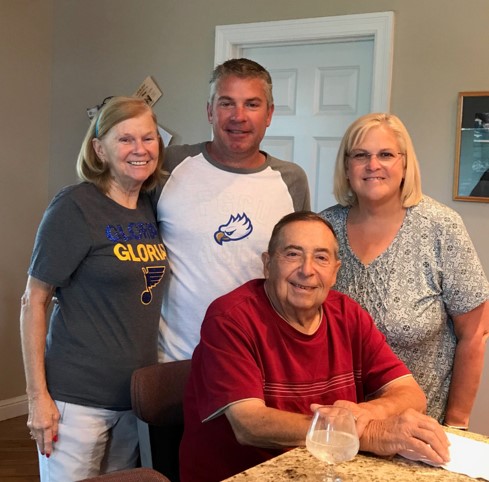 MIDSCI was founded in 1983 by my father, Larry Degenhart. He started Midwest Scientific (since changed to MIDSCI) out of the basement of our home… by himself. With his original intention to be a manufacturers' representative for scientific equipment he was off to the races. But, as the tides changed and new opportunities arrived, he quickly changed the plan and became a distributor of not only scientific equipment but, also scientific supplies. He found a new office space that would allow him to warehouse the products and meet the needs of his customers.
We are now in our 5th location and will be entering our 38th year of business in 2021. We also just about doubled (30000sf) our space in 2009 at our current location just outside of St. Louis, Missouri. We now employ over 50 employees and we sell to every state in the United States and many countries around the world. We have Laboratory Consultants in several states, especially up and down the center corridor of the U.S. For those without representation, we have an inside team of Consultants waiting to take care of you.
We sell many unique brands and products for all kinds of scientific research, Molecular Biology, Cell and Tissue Culture, PCR, Liquid Handling, Centrifugation, Refrigeration, and numerous more.
If you are already a MIDSCI customer, thank you for your trust and loyalty. If you are not yet part of our family, give us a chance and let us show you what we can do. Our approach is one of consultative sales and support. We understand your needs and goals. We always will provide value in what you are looking for, whether it is interesting new technology for the lab or new products to increase efficiency in the lab.
Our success has come by treating our customers and employees with highest regard. When a company can take care of their team they will in turn take care of their customers the same way. Our customers are our lifeline and we will do our very best to bring only quality products to our scientists. In doing so we will answer our phones with real people who have real answers for you. We ship stocked products in 24 hours. We have exclusive agreements with vendors from all over the world. We will get back to you in 24 hours. In essence we will do all the little things that many have forgotten.
At MIDSCI we have created our own culture, we only ask three things of our employees; work hard, have fun and take care of each other. We aren't your average scientific company, we like what we can do for you! Thank You!
--Mike Degenhart, President